An Introduction to City Year
City Year is a charity that enables young people to spend a year volunteering in schools, acting as near-peer mentors to students. It was founded in America in 1988 and since then has expanded to three countries and over 30 cities.
Over the next year they will be running a whole range of activities and events at Mossfield; from talent shows to clubs. The team are really excited about being here and about all the great things that they will be doing in school.
Meet the Team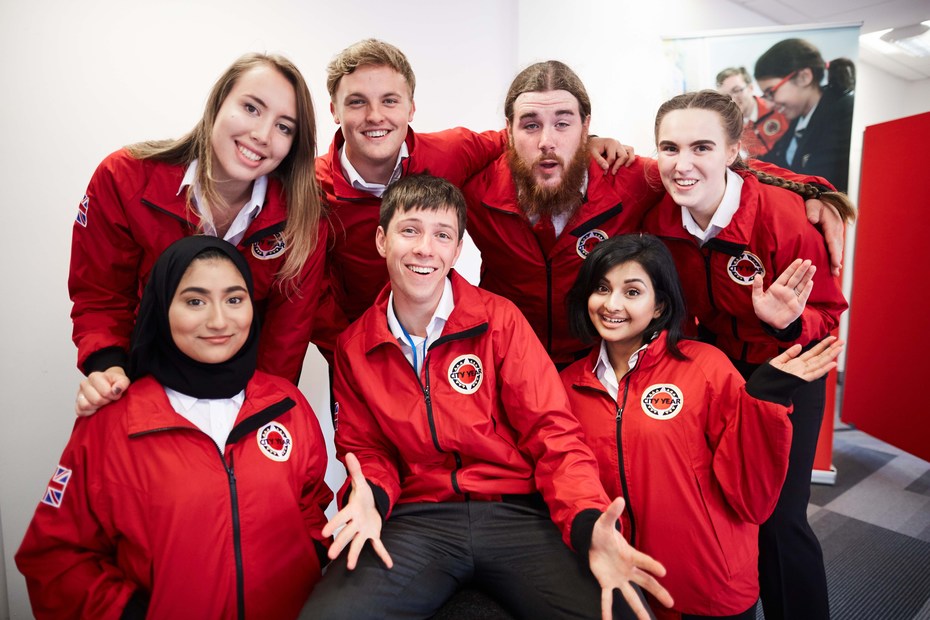 Mr James

Mr James joined City Year after working in and studying politics. He joined City Year because he was really keen to try and help children with their education. Mr James likes playing Rugby and Football and supports Nottingham Forest.

Mr Liam

Mr Liam joined City Year after studying Criminology and Sociology at University. He joined the programme because he was extremely passionate about inspiring the next generation. Mr Liam is a very active person and partakes in football, cricket and badminton. Furthermore, he is a keen Manchester United fan and his favourite band is The Stone Roses.

Miss Khadija

Miss Khadija recently graduated from University with a degree in Law. She previously held after school debating classes at a primary and secondary school. She loves singing, dancing and playing games. Miss Khadija's favourite show growing up was That's So Raven. She also loves sewing and making dresses in her spare time.

Miss Kirsty

Miss Kirsty joined City Year because she wanted to help and inspire children to achieve what they thought was never possible. After finishing her degree at the University of Leeds, she wanted to inspire others to go onto university level study and prove that anyone can, if they work hard. Miss Kirsty enjoys reading, dancing and cooking and also wants to improve her netball skills. Her favourite food is Italian.

Miss Saajidah

Miss Saajidah joined City Year after completing her A Levels at Oldham Sixth Form College. Her reason for joining being that she wants to encourage and remind children that learning is fun! As well as this she wants them to realise that they have the potential to change the world if they work hard and put their mind to it. Miss Saajidah is passionate about reading and writing and loves looking after her cat. The girl band Fifth Harmony is her favourite because she thinks they represent girl power. Her favourite food is pizza.

Miss Megan

Miss Megan joined City Year after completing her A-levels at Eccles Sixth form College. She joined City Year as she is devoted to help children realise their potential in education and have belief in themselves. Miss Megan enjoys being energetic in PT, music and cooking. Her favourite cake is Lemon Meringue.